A Valley family put out the call asking for donations for survivors of Hurricane Harvey, and their family and friends came through with many more donations than expected. Now they've collected so much they could use help getting it to Texas.
Tammie Mendoza was feeding her daughter with special needs a week and a half ago when she started thinking about similar families in Houston. She saw a social media post from a family with a medically fragile child, saying they only had three days of formula and they needed help.
Tammie had immediate family members who lived through the horrors of Hurricane Katrina. With these images in her head, she had to take action.
The Mendoza family reached out to the Sharing Down Syndrome Arizona foundation to make help make the call for donations.
People across Arizona met the challenge. The Mendozas gathered boxes upon boxes of medical supplies that might helpful to families in Texas with medically fragile children. They especially looked for diapers, ready-to-pour formula, catheters, and other items.
Valley family gathers loads of donations for #HarveyRelief for families w/medically fragile children. Needs vehicle to transport! @uhaul pic.twitter.com/jNeNsRf4yK

— SharingDSArizona (@SharingDSAZ) September 6, 2017
They had a plan -- they would drive their truck loaded with supplies to the Parker Lee Project in Ennis, Texas, outside Dallas.
Best laid plans. On the way to pick up donations in Lake Havasu, the air conditioning in their truck failed. Meanwhile, the donations kept pouring in -- more and more boxes kept coming. They've now gathered more donations than their truck could even carry.
The Mendozas will do what needs to be done to get the donations to those in need, even if it means multiple trips between Ennis and Apache Junction in a truck without air conditioning.
UPDATE: A man with a trailer spoke up Thursday and loaded up the non-medical supplies. The Mendozas can now take the medical supplies to Texas.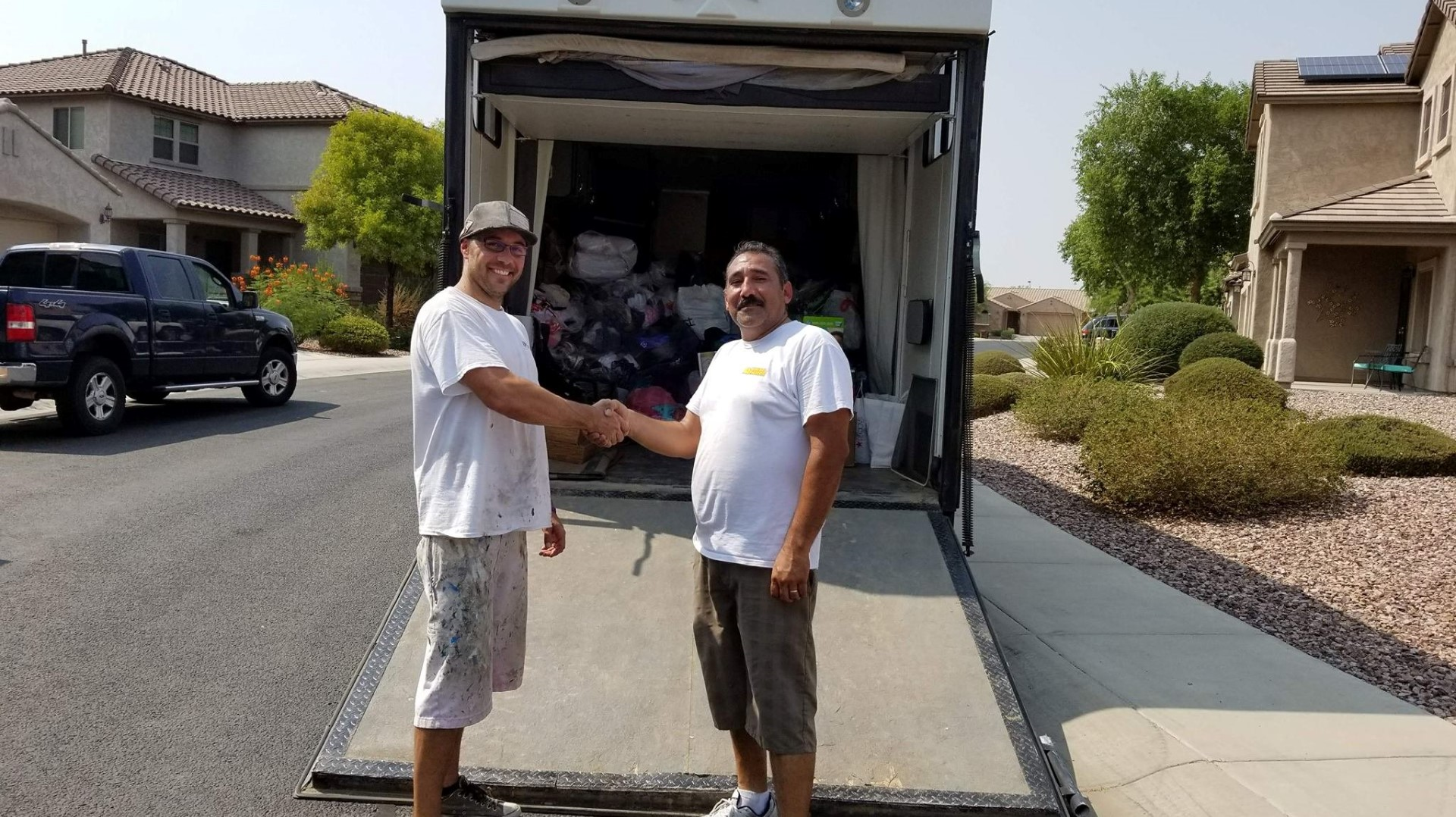 The Parker Lee Project provides medical supplies to children with special medical needs. They have been urgently filling requests for supplies in the aftermath of Harvey.
There are 17 children in the Mendoza family. Ten children were adopted, and some have special needs. Tammie said she and her husband Johnie have met the most wonderful people on this journey. They're anxious to help families like theirs.