In the wake of Hurricane Harvey and Hurricane Irma, 12 News is working with the Salvation Army to collect, transport, store and distribute supplies to survivors in Houston and Beaumont, Texas, and Jacksonville, Florida.
On Saturday, our station will be hosting local supply collection at University of Phoenix Stadium, in the southwest corner. We'll start collecting at 6 a.m. and won't stop until the trailer is filled. Mayflower Transit will be on-site to help load and then transport donated supplies to East Texas, as well to Florida's First Coast. Pilot Flying J, the largest operator of travel centers in North America, is donating fuel for the trucks.
We will be collecting brand new cleaning supplies, baby supplies and non-perishable canned goods.
These are the ONLY donations we will accept:
Multiple sizes of diapers, including pull-ups
Baby wipes
Baby formula (powder only)
Baby clothing detergent (powder only)
Baby lotion
Baby powder
Baby bottles
Diaper-rash ointment
Cotton Swabs
First aid kits
Bottled water
Gentle baby soap
Non-perishable baby food
Non-perishable canned goods
Sponges
Paper Towels
Toilet Bowl Brushes
Toilet Bowl Plungers
Brooms
Mops
Dish Towels
Garbage Bags
Traffic alert
Interstate 10 will be closed westbound at 59th Avenue, which could impact drivers trying to get to the University of Phoenix Stadium. Traffic will be able to exit the off ramp and reenter the roadway via the on ramp at 59th Avenue, but drivers should expect delays in the area.
If you want to avoid the slowdown altogether, consider alternate routes such as the Loop 101 west from Interstate 17, or exiting I-10 before 59th Ave and using surface streets to get around the closure.
To help relieve congestion, the on ramps will be closed at 43rd and 51st avenues.
Drop off location
12 News will be accepting donations on Saturday in the southwest corner of the University of Phoenix Stadium parking area. Traffic should enter from the north, either on Maryland Avenue or 95th Avenue. Cars will be directed to exit via Bethany Home Road.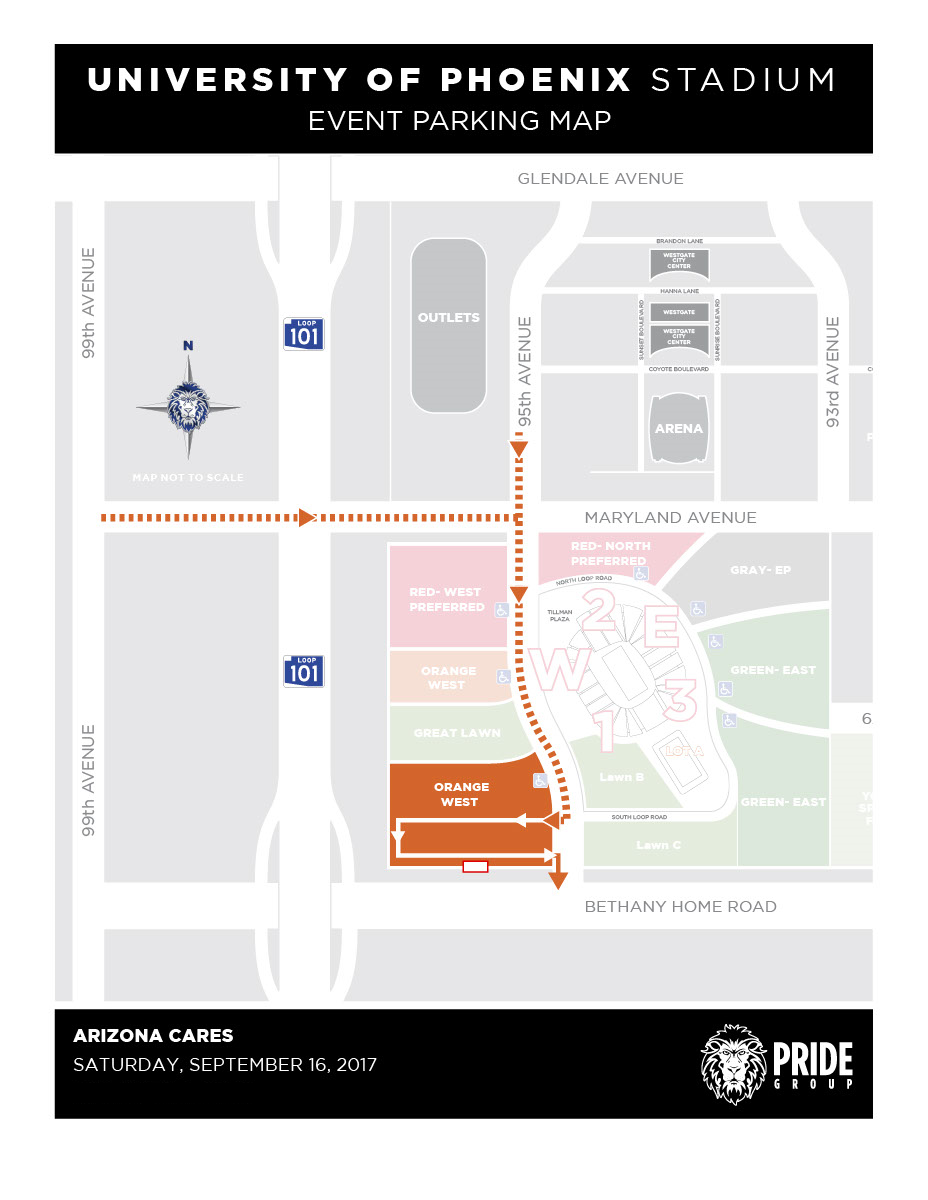 "In times like these, people are compelled to give. Arizonans continue to step up," said Dean Ditmer, President and General Manager of 12 News. "I am so proud of our company's efforts to date to raise more than $3,000,000 to benefit the American Red Cross Hurricane Harvey Relief Fund. We are proud this Saturday to partner at the home of your Arizona Cardinals, University of Phoenix Stadium, with the Salvation Army, Mayflower Transit, and Pilot Flying J to collect goods for those in need."
"Getting people back into their own homes, schools, and communities is a real measure of success after an emergency on the scale of Hurricane Harvey," said Major Kent Davis, Area Commander for The Salvation Army of Greater Houston. "We're glad to have found creative partners in TEGNA, Unigroup and Pilot Flying J, in getting the right supplies to those impacted so they can return to a normal life as soon as possible."
"Our entire organization has been inspired to see the first steps toward recovery in Houston and Beaumont," said United Van Lines and Mayflower Transit Chief Operating Officer Casey Ellis. "We are pleased to be part of the effort to deliver these supplies and help these communities get reestablished."
"Fueling the trucks' journey to deliver supplies to Houston is a privilege," Pilot Flying J Director of Giving Back Will Haslam said. "With travel centers in Southeast Texas, Houston is among the hometowns where our guests and team members live and work. We are honored to help by partnering with The Salvation Army, Mayflower and 12 News."