Parents, let's do Halloween right this year!
Of course, you'll be the perfect parents you are and take your kids trick or treating, but that doesn't mean there isn't any fun for you.
Vivino, a wine app, is helping take your candy to the next level with its 2017 Halloween Candy & Wine Pairing Guide.
Guide to candy + wine pairings:
Tootsie Roll + Amarone
Hershey Kisses + Zinfandel
Pixy Stix + Sauvignon Blanc
Hershey's chocolate + Merlot
Whoppers + Cabernet Sauvignon
M&Ms + Port
Reese's + Sherry
Swedish Fish + Lambrusco
Candy Corn + Moscato
Sweetarts + Reisling
Jolly Rancher + Gewurztraminer
Starburst + Moscato D'Asti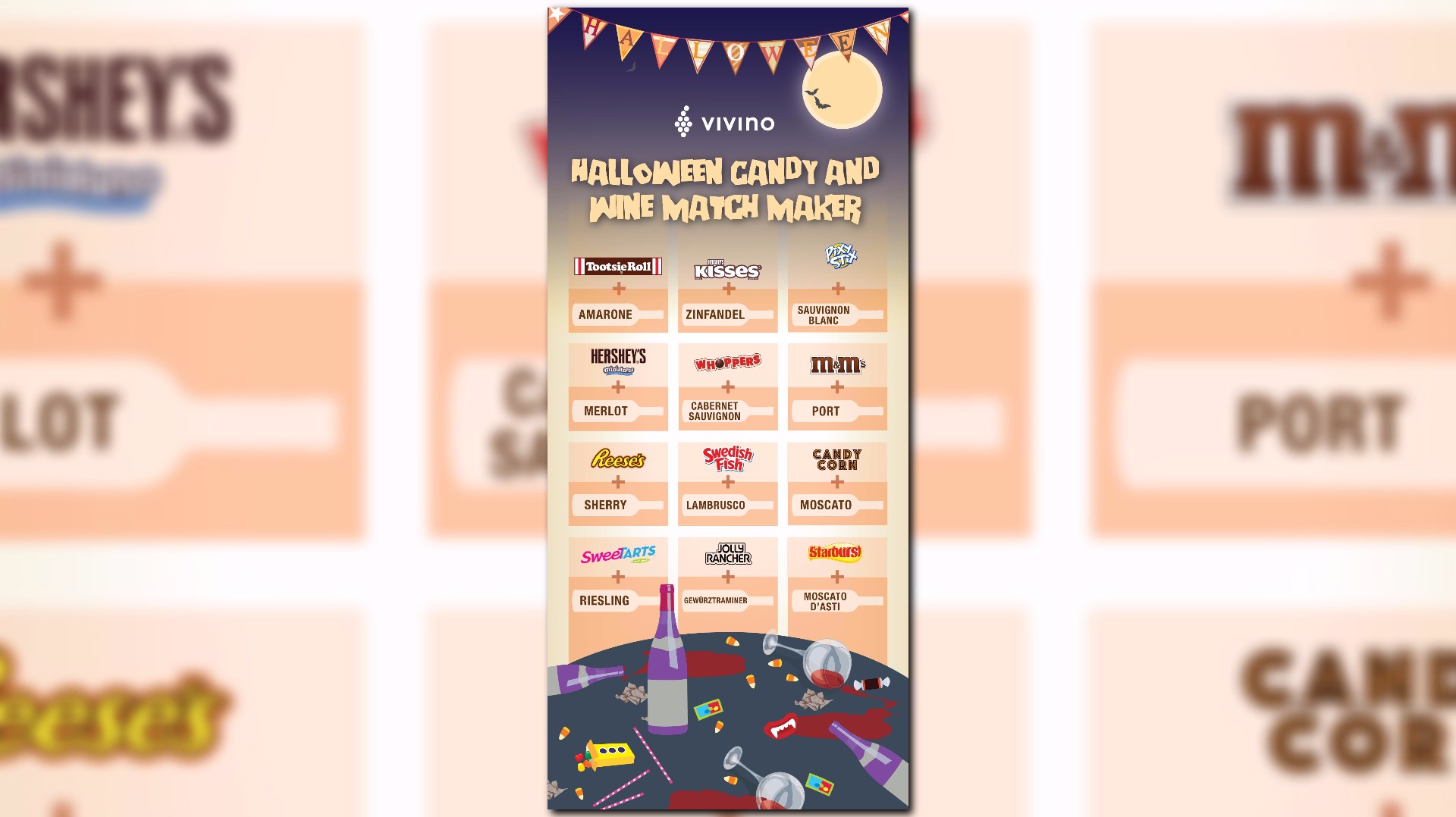 To learn more about which wines go with which chocolate, click here.