PHOENIX - With pencils in hand, and creative juices flowing, the students in Kate Carlos' second-grade class are working on an important project.
"I have never experienced this before," Carlos, a second-grade teacher at Bret Tarver Elementary School in Phoenix, said. "This is a new experience for me, so I am learning as the children are learning."
"We both are doing a great job coping with this situation and we are learning from it, we are growing from it."
Letters of support for Audrey Lopez are placed in a backpack that belongs to Charlie. Charlie may be a stuffed monkey, but she is much more to this class.
"The purpose is for students to be aware of the situation that Audrey is in," Carlos explains. "It's also to teach them kindness and responsibility. They are in charge of taking care of Charlie all day long and it's a great program."
The program, Monkey in My Chair, places a stuffed monkey – in this case, Charlie – in the chair of a child fighting cancer. The purpose is to help keep students connected to their classmate who can't attend school while they are fighting the disease.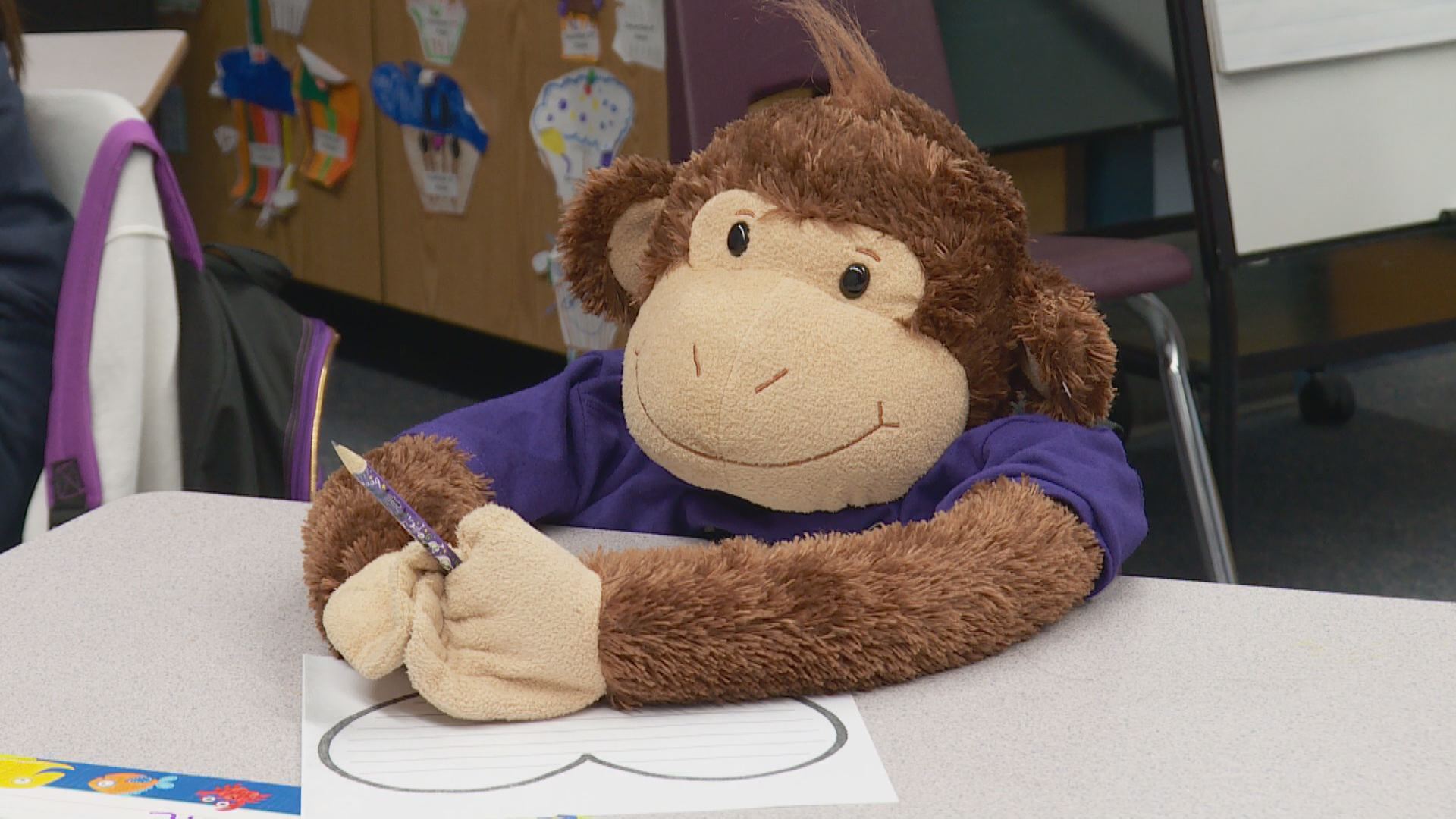 While letters are being written, Audrey Lopez splits her time between home and hospitals.
"It's, it's going good." Audrey's Mother, Edna Enriquez said. "Some days are better than others."
Lopez was diagnosed with a brain tumor in July. Since then, the little girl has been through surgery and radiation treatments to fight off the cancer.
Her battle is not over. She now faces six months worth of chemotherapy.
In Ms. Carlos' class, she is missed.
"Dear Audrey," one classmate reads from her letter. "I hope you feel better soon."
"Dear Audrey, I was in your first-grade class," another reads. "Do you remember me?"
"Dear Audrey, you are a shooting star," a third student reads. "You are the best."
"I miss them very much," Audrey said from her home. "I can't wait to go back."
Until Audrey is ready to join her classmates, her seat is safe. Charlie sits in her chair, waiting for the moment that Audrey can be a kid again, and Charlie can just be a stuffed monkey again.