"Happy Birthday America! From Boomer the Raccoon" the message read Tuesday morning as my computer dinged to let me know I had a new email.
The subject line was enticing enough for me to click on -- and I was definitely not disappointed.
Inside was an adorable picture of a raccoon dressed to impress in his best Independence Day attire.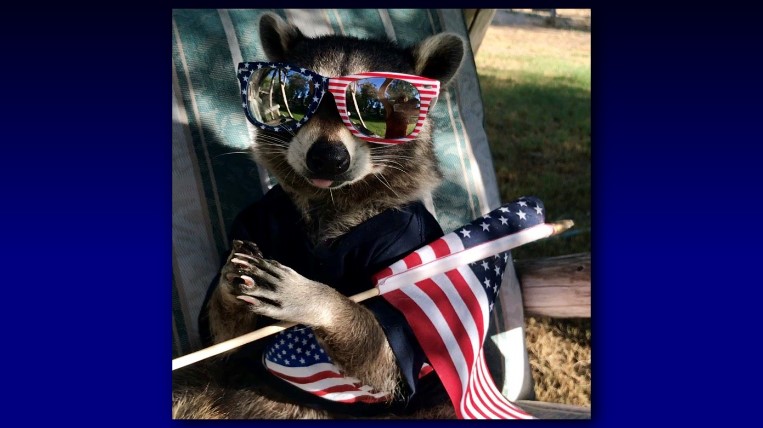 This is Boomer and his coolness goes well-beyond his rad patriotic style.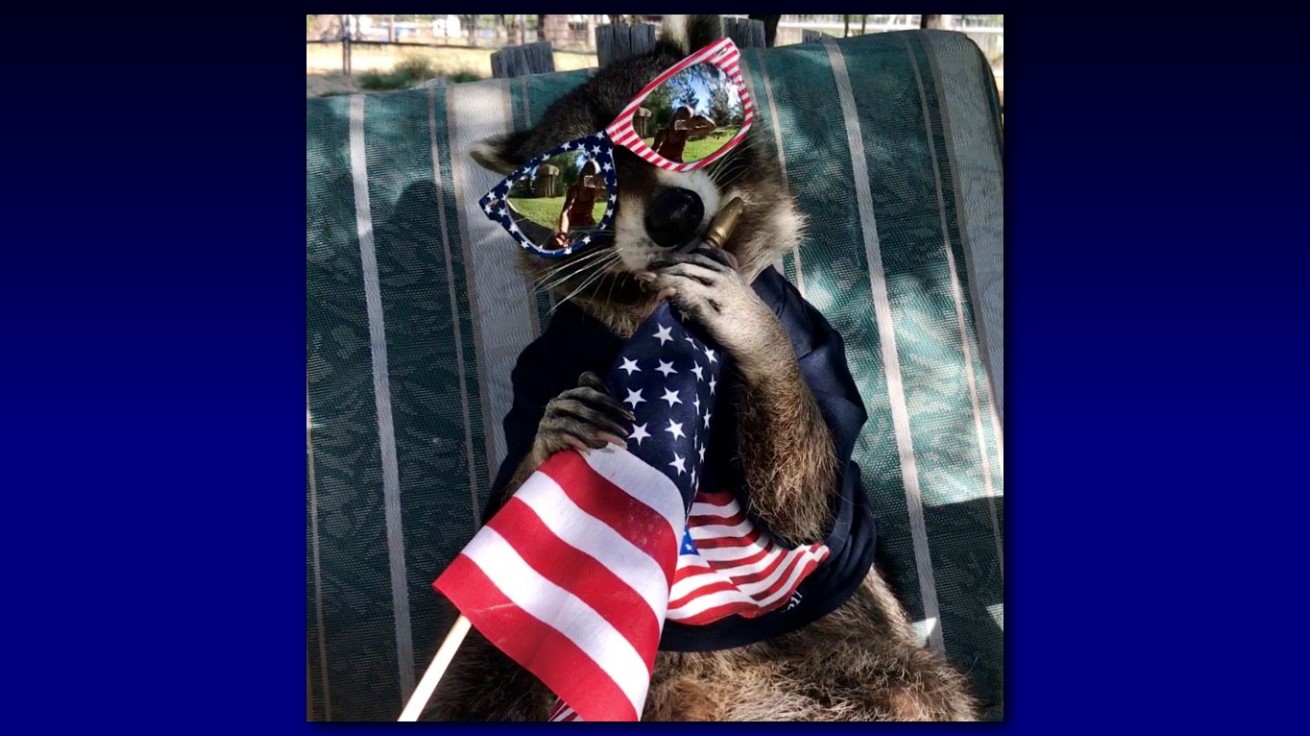 You see, Boomer is an actor.
His owner, Cris Rankin, who runs A1 Animal Talent in Arizona, says Boomer has been featured on TV and the big screen from Jimmy Kimmel Live!, The Great Indoors, and season two of Netflix's Lady Dynamite to Furry Vengeance. Not to mention the multiple commercials and music videos he's been in.
Even better?
"To my knowledge," Cris wrote in an email reply to my rather obnoxious flurry of questions. "He is the only raccoon in the film industry that can wear clothing and is safe to work with actors."
With all the work he's getting, you could probably say America loves him.
Stay awesome, Boomer!